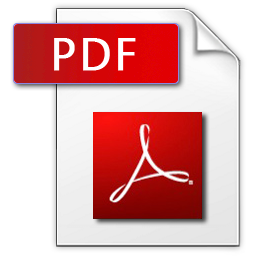 Download Brochure
Why Learn Spanish in Madrid and FAQ about Madrid
Vibrant but relaxed. Traditionally Spanish yet steeped in contemporary cool. Welcome to Madrid, Spain's capital city that never sleeps.
With world-class museums like the Prado, the Thyssen and the Reina Sofia, Madrid packs a powerful cultural punch, charmingly lightened by a thriving outdoors café culture. Madrid also boasts more green parkland per capita than any other European city, and over 2,000 hours of sunshine per year.
But most enticingly, Madrid offers much more than sightseeing to its visitors. From Spanish and international gastronomy, street markets, boutique shops, cocktail bars, nightclubs and summertime music festivals, to global finance institutions, multinational business headquarters and global trade shows, Madrid is a metropolis of infinite opportunities.
If you are thinking of studying Spanish in Madrid, you will undoubtedly have many questions about the city. How much does public transport in Madrid cost? Is it true that the summers are really hot and sunny? And what kind of sights and nightlife are on offer? You may also want to find out more about the pure Castilian Spanish spoken in Madrid.
Below, you'll find detailed answers to all your questions about food, weather, attractions, culture, entertainment, public transport and Spanish language immersion in Madrid. If you can't find what you're looking for, don't hesitate to get in touch. We'll do our best to give you accurate, up to date information to help you prepare for your trip.
Articles about Barcelona and about learning Spanish in Barcelona
Madrid has an excellent public transport system consisting of the metro, buses, local trains and metro-trams. Find out how to buy tickets that allow you to hop on and off various modes of transport, where to download journey maps or find stations, what the quickest way from Madrid Barajas airport to the city is, and how much everything costs.
Madrid offers so much in terms of art, architecture and history, that it easily earns its reputation as a world-class culture capital. Pinpoint the city's main monuments, museums and sights before you go, and discover the best places to begin exploring Spanish culture and history.
Student life mostly means living on a budget, but luckily Madrid is still one of Europe's cheapest capitals, especially when it comes to dining out. This article contains a top pick of Madrid's best and most reasonably priced tapas bars, trendy little restaurants and chic fast food joints, where good food and a great vibe won't leave your pockets empty.
Madrid definitely earns its reputation as the city that never sleeps – every night of the week this cool metropolis offers something for everybody. Whether you're after swanky cocktail joints, flamenco tablaos, multi-story nightclubs, punk rock dives or elegant live jazz venues, find the best places to party and meet other students on this list of select Madrid night spots.
Weather in Madrid alternates between swelteringly hot summers and freezing cold winters, yet it's almost always sunny here. Read this article to find out what temperatures to expect during each season, how much rainfall there is in April and November, and what kinds of clothes are recommended for your trip.
If you're wondering whether the Madrid lifestyle suits you, and what Spanish language immersion in the city is like, this article explains life in Madrid in detail - what to expect from its people, customs and surroundings and what sort of activities, sights and opportunities are available for foreign students in the city.
Madrid, as the capital city of Spain, is easy and cheap to fly to. It is also a hub of linguistic and literary learning. Discover why studying Spanish in Madrid is particularly beneficial thanks to the cultural resources available for students, the type of Castilian Spanish accent spoken here, and why many foreign students choose to stay and work in the city after their studies end.
If you're weighing the pros and cons of studying in Madrid, or at another Spanish-speaking destination, this article can help you make that decision: discover the top ten factors that make Madrid a sound choice for Spanish language immersion students.
You may have heard about castellano, or Castilian Spanish. This is reputedly the purest form of the Spanish language, but do you know why? Gain a complete understanding of where the term comes from, what it means in practice, and the benefits of hearing and learning Castilian Spanish in Madrid.