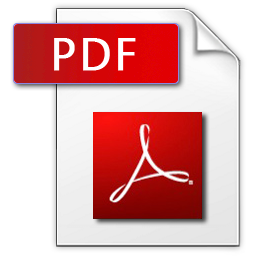 Download Brochure
Madrid Restaurants - Great Restaurants in Madrid that don't cost a fortune
Spanish culture revolves around food. There's nothing like a good, loud conversation over vino and tapas! The great news is that in Madrid you can easily find exciting Spanish culinary experiences on a student budget, because the city is still one of Europe's most reasonably priced capitals for eating out.
Below you will find selected Madrid restaurants, tapas bars, local cafeterias, vegetarian venues and gourmet burger joints that every student can afford. Whether you're looking for a light lunch, a trendy evening setting or a proper sit-down meal at a low cost (without skimping on quality food) you won't be disappointed.
TAPAS, CAFÉ BARS & TRENDY FAST FOOD
Price for two, around 10-20€
Café HD – Retro 60's trendiness & gourmet burgers
You might as well kick off at the coolest place in town, near the Madrid University village. Café HD has been open since 1962, and the current management has preserved its 60's spirit in the most fashionable way. Order a haut cuisine hamburger, follow it with a G&T and marvel at the authentic, trendy-as-heck 60's living room décor, complete with leather sofas and a pristine wooden box TV. You can eat and drink for around 10-12€ here, so it's a great place for students to enjoy good food in a great ambience.
Address: 
Guzmán el Bueno, 6
Tel: (+34) 91 544 23 82
Neighbourhood/Metro: Arguelles/Moncloa
El Tigre - Best cider & cheap tapas in Madrid
El Tigre is considered a bit of an institution in Madrid, both by locals as well as the many visitors who have sampled the house cider and tapas here. Don't be scared by the hectic, loud and sometimes disorderly vibe; it's all part of the El Tigre experience. When you order a small beer or cider, this gets you a plate of free tapas. The good food and cheap prices mean that El Tigre is always packed, so go early (8pm) if you don't want to hang out at the bar waiting for space. No cards are accepted here, it's cash only.
Address: Calle de las Infantas, 30
Tel: (+34) 915 32 00 72
Neighbourhood/Metro: Chueca/Malasaña
La Biotika - Scrumptious vegetarian macrobiotic nosh
If you wanted to eat out almost every night, you could probably afford to do that at La Biotika. This is not just an ordinary vegetarian restaurant – all the food served here is macrobiotic and guaranteed to pump you full of feel-good nutrients and vitamins, as well as being exquisitely tasty. The menu is reasonably priced considering the high quality of the food, with meals available for around 8-12€ - the veggie burgers are a La Biotika must-try. Always book a table to avoid disappointment on arrival, as this restaurant gets extremely busy.
Address: Amor de Dios, 3
Tel: (+34) 91 429 07 80
Neighbouthood/Metro: Huertas/Antón Martín
budgets Cervecería 100 Montaditos is a Spanish chain, with restaurants all over Madrid. They specialise in montaditos, which are small bite-size baguette rolls - and as the name suggests, you have a choice of 100 different fillings. You can eat extremely economically in the 100 Montaditos restaurants; many of the rolls only cost 1€ and drinks around 1-2€, and you only need three or four montaditos to satisfy lunchtime hunger. The fillings range from typical Spanish ingredients, like cured ham, Manchego cheese or tortilla de patatas, to more international variations like cream cheese and salmon, or chicken with pesto, as well as sweet treats like goat's cheese with membrillo marmalade or Nutella.
Various venues, check website for the nearest one:
100montaditos.com
If you're just too tired to cook or to go out, but would like to sample some good Spanish food, you can always nip into a local El Corte Inglés department store on your way back from sightseeing. Their Hipercor supermarket has a great delicatessen that offers a daily three-course take away menu for around 8-12€. It includes two or three choices of starters, main courses and deserts, and the dishes tend to be typically Spanish - like lentejas, roast chicken, cod in tomato sauce, chickpea stew, potato salad, and sweet caramel flans, leche frita or rice pudding for desert.
Find your nearest El Corte Inglés store on their Madrid store locator web page.
SIT-DOWN RESTAURANTS
Price for two, around 20-40€
La Finca de Susana serves great home-cooked style Spanish and European food. The dishes come with generous portions of salad or vegetables, and you'll find less deep fried foods here than in cafeterias or tapas places. A main dish of duck, chicken or fish goes for between 7-13€. La Finca is always busy, but they do not take reservations, so get there for opening time at around 8pm if you don't want to wait for a table.
Address: Arlaban, 4
Tel: (+34) 913 693 557
Neighbourhood/Metro: Puerta del Sol/Sevilla
La Musa – Spanish food with a modern twist
La Musa serves beautifully presented, delicious tapas and raciones (meaning portions that fill one medium-sized plate) in a bright, cheerful setting, and the prices are surprisingly low for such a great venue in Madrid. Try the bombas (meaning "bombs"), which are potato dumplings filled with meat and accompanied by three different kinds of dips. The tapas menu also includes items like fried goat's cheese, herbed mushrooms and an amazing wild boar dish, for about 4-7€ each. If you're willing to spend more, there are also bigger meals, like salads and steaks, as well as sushi. While these are more expensive at around 10-15€, you can always share to keep the cost down.
Address: Manuela Malasaña, 18
Tel: (+34) 914 487 558
Neighbourhood/Metro: Malasaña
Madrid's central area and in particular the Huertas district can be expensive and touristy, but Il Piccolino della Farfalla manages to serve great Italian and Spanish food at very cheap prices. Pizza is one of the recommended dishes here - think tasty, thin crusts and fresh, innovative toppings for 8€, perfect for sharing with a house salad. You can even get a meat or a fish dish for about 10€ here. The interior isn't as fashion conscious as some of the other venues nearby, but this cosy restaurant wins on their high quality of food and friendly service.
Address: Huertas, 6
Tel: (+34) 913 694 391
Neighbourhood/Metro: Huertas
Al-Jaima is a North African restaurant serving delicious, typical foods from the Moroccan and Algerian desert regions. The interior has many romantic nooks and crannies piled high with comfy cushions, although you can also choose to sit at a proper dining table. The prices really are exceptional here, with many decent-sized portions available at 6-9€. Try the heavenly pastela, a typical Moroccan filo pie filled with spicy chicken and almonds and sprinkled with icing sugar, as well as the humus dip and any of the beautifully cooked falafel, tajine and couscous dishes.
Address: Barbieri, 1
Tel: (+34) 915 231 142
Neighbourhood/Metro: Falls between Gran Vía and Chueca metro stops
El Pimiento verde – Basque tavern cuisine
This mini-chain has grown in popularity and now has four different restaurants in Madrid. Try their venue closest to the University Town in Arguelles; it's definitely a local favourite. El Pimiento Verde (meaning "green pepper") is not as cheap as some of the above restaurants, but they have an optional "tavern menu" with large raciones starting at 9,50€; three of these shared between four people is ample. The ambience is that of an authentic northern Spanish tavern, with wooden wine barrels as decoration, and the Basque menu consists of hearty lamb, venison and game dishes. The specialty house delicacy is the artichoke "flowers". The vegetables have been beautifully cooked and seasoned, and are presented like opened flowers - and they are simply to die for.
Address: Quintana, 1
Tel: (+34) 34 915 41 21 40
Neighbourhood/Metro: Arguelles