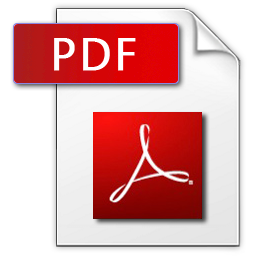 Download Brochure
Semester and Academic-Year Program
Long-Term Spanish Courses at Madrid University
Program Overview
3- to 9-month courses.

15 or 20 hours per week.

6 language levels, from complete beginner to advanced speaker.

Maximum 16 students per class.

Official certificate provided upon course completion.

Numerous cultural and extracurricular activities included.

Minimum age: 18
Program
Starting Dates
Price*
15h
20h
Spring
Fall
Academic Year
Note: For all courses offered by the University there is an additional enrolment fee of 60 euros.
Prestigious university & quality spanish courses
Accommodation service & extra facilities and activities
Expert advice and personalized service
Easy, convenient booking and payment
Book Now
About the Semester and Academic-Year Program
Madrid University's semester-long courses are available in Fall, Spring and full academic-year (Fall and Spring) formats. The program begins in January, February and September, and can be taken at either 15 or 20 hours per week.
Structure-wise, the semester and academic-year program is similar to that of the shorter-term intensive program, except that students benefit from a longer period of study that allows for deeper immersion into the material presented.
On the first day of class, students will be given a level test to assess their current level of proficiency and determine their ideal course placement. In addition, various orientation sessions are organized on the first day to introduce students to Madrid and the university itself.
Included in the course cost is a package of activities designed to bring students into contact with Madrid's rich cultural and historical heritage. Additional trips and services are offered at extra cost, including one-on-one lessons, customized workshops, and supplementary excursions and guided tours.
During their time at the university, students can participate in the International Club's language exchange program, which consists of a series of free meetings allowing foreign and Spanish students at the university to engage in dialogue and practice one another's language. Students are also encouraged to participate in the numerous sport activities put on by the Sports Club.
An official certificate is provided by the university upon successful completion of the course. Students who are interested in continuing their studies can enroll in the next available course at the subsequent level, which in some cases may be of longer duration due to occasional scheduling changes from season to season.
Is the Semester and Academic-Year Program for Me?
The semester and academic-year courses are available to students at all language levels and are suited to those who wish to study Spanish for an extended period of time.
Course participants typically consist of young students between the ages of 18-28 interested in learning Spanish to supplement their regular studies, for professional purposes, or as a personal enrichment experience. Middle-aged students taking a break from work and mature students planning on retiring in Spain also commonly take these courses.