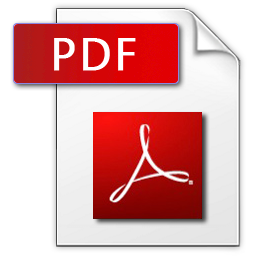 Download Brochure
Why Madrid University
Why Study Spanish at Antonio Nebrija University of Madrid
Why Book with Madrid-University.es?
At Madrid-University.es we make registering for a course at Madrid University as simple and quick a process as possible. Simply fill out our registration form and let our experienced team of advisors take care of the details for you. We'll even provide you with pre-arrival counseling and accommodation offerings, as well as on-location services should you require them.
Why Study at Madrid University (Anotnio Nebrija)?
Madrid University is a small private institution ranked within the top ten of Spanish universities. The university offers a quality language program supplemented by a rich agenda of extracurricular and social activities, guided excursions to cultural and historical sites, a host of campus services, and full access to university-wide installations.
The foreign language department has offered Spanish courses for over 30 years, demonstrating the university's longstanding international and multilingual emphasis. As of today, Madrid University maintains student-exchange agreements with over 80 higher-education institutions worldwide.
Another major benefit of the university is its location in Madrid's university district. Students benefit from the neighborhood's fun and dynamic lifestyle, and enjoy convenient access to other major areas around downtown Madrid.
Understanding the City of Madrid and its University
Madrid University has to be one of the best universities in Spain for the budding student of Spanish for, not only is Madrid the area of Spain where the clearest Spanish is spoken but its university has a stunning reputation for the quality of its Spanish language courses. This university has two campuses, the Campus de la Dehesa de la Villa which is only fifteen minutes from the city centre and the Campus de la Berzosa, in the outskirts. Most of the Spanish courses take place at the city campus but, regardless, bus and metro systems in Madrid make moving between both campuses, as well as enjoying the city, an easy task.
Closed only in August, its courses cover the other eleven months of the year and can be as short as two weeks or as long as thirty-six. Ranging from absolute beginner to advanced speaker, this university offers seven levels of learning and its classes of around twenty-two students soak up Castilian Spanish via the highly qualified teachers and the facilities offered to all of its students alike. Intense courses of two to eight weeks begin in January, February, March and September but a student can also decide to enrol on a summer course of either four or eight weeks, starting in June or July. Classes fall between 8.30 a.m. and 2.30 p.m., leaving the rest of the day for the student to enjoy some of the activities, facilities and installations on offer.
Depending on the time of year you wish to study in Madrid, you may find that accommodation will vary greatly in price, so we at Madrid-University.es will help you find the best price to match your budget. We can also do many other things for you, right from collecting you at the airport to collecting your certificates at the end of your stay. We also guarantee that you have quality interaction with Madrid and its people, via 'free time' activities.
Madrid University starts all of its Spanish courses off with a welcome party, which gives the lone student a chance to get to know his or her peers right from the very outset. With acquaintances already made, the student can settle into university life with ease.
Facilities include a cafe, PC room, library and terrace. While the university does offer sports facilities, it does not have a swimming pool. There is no language room, garden, or student room either. Still, during breaks from classes, the heat of summer can be enjoyed on the terrace and the colder months of the year in the cafe.
While the university does not offer film or food nights, it does offer trips to museums and also cultural activities, like visiting theatres, watching the flamenco and trying paella, a typical Spanish dish, in the local restaurants. Day trips and weekends away are also on the agenda.
Students come from all over the world to study in Madrid, with many coming from the United States, China, Brazil and South Korea. As such, the student also gets a chance to indulge in worldwide cultures, making the world a smaller and more welcoming place. Ages of students range between eighteen and thirty-five, though some older students also attend.
And while you are doing your own thing, Madrid has a vibrant and also international lifestyle, both during the day and into the early hours. Not only can you enjoy the many Spanish parades but you can frequent the international concerts and markets which take place. Getting to know Madrid will go a long way to making that new language more real to you and will no doubt help you to develop a love for something which started as an 'out of one's comfort zone' experience.