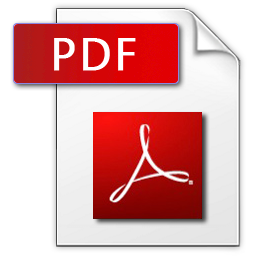 Download Brochure
Why study abroad in Madrid?
If you're comparing global or Spanish language study destinations, Madrid has many major advantages. This is the place where "correct" castellano Spanish is spoken. And as the third largest capital city in Europe, after London and Berlin, the city offers a myriad of things to see and to do. Madrid also has countless business and employment opportunities, enabling many students to stay and work in the city, once their study period is over.
Read on to find out more about these advantages of studying Spanish in Madrid – as well as many others.
Castilian Spanish
Castilian Spanish refers to a specific accent of Spanish, which is spoken in central Spain, including Madrid. This type of Spanish is known as the most correct form of the language and thanks to the clear pronunciation, it is the accent that foreigners tend to find the easiest to understand. This makes Madrid an excellent place to learn Spanish through immersion, because you'll maximise your chances of understanding the people around you, as well as acquiring a correct accent yourself.
Not coincidentally, Madrid boasts the headquarters of all the major international organisations that regulate the Spanish language, such as the Cervantes Institute, the Standing Committee of the Association of Spanish Language Academies, the Royal Spanish Academy (known as RAE) and the Fundación BBVA.
Cradle of Spanish literary talent
Madrid is historically considered the centre of Spanish literature. Some of the most revered Spanish Golden Century writers were born here, including Lope de Vega, Calderon de la Barca, Francisco de Quevedo and Tirso de Molina. Writers like Cervantes and Gongora lived in Madrid, and this is where the first edition of Don Quixote, the most prized Spanish literary work, was published. The famous Barrio de las Letras, where the Prado Museum is now located, was named after the famous writers that lived there and the literary activities undertaken in the district during the 1500-1600's.
Madrid's Biblioteca Nacional (National Library), on Paseo de Recoletos, is Spain's biggest public library, as well as one of the largest in the world. It holds more than 25 million items: books, newspapers, sheet music, maps, audio-visual materials, sound recordings, electronic documents and microforms. The library is well worth a visit, if you are in Madrid – both for its grand late-19th century architecture, as well as the invaluable literary treasures inside. Find out more about the library and the history of Spanish literature by visiting the library museum, where you can view samples from the library's historical collection and take part in literary activities.
Cheaper living
Madrid is also a very affordable European capital city destination, which is great news for students.
In early 2014, Forbes and the European Backpacker Index released a "Most Affordable Cities" list consisting of 51 European destinations. Madrid was number 27 - only beaten by eastern European, Turkish and Portuguese cities.
The Index was based, amongst other items, on the cost of three daily budget meals, two public transport rides per day, one paid sightseeing attraction per day and three cheap local beers ordered in a bar every evening, which makes it a reasonably good reference for students wanting to live in Madrid, and enjoy the city on a budget.
Student-friendly city
Madrid is traditionally considered a cradle of education in Spain; it is a thriving university city. This is noticeable in the way it treats its students - there are many discounted facilities available those undertaking education in one of Madrid's universities.
For instance, all of the main museums, like the Prado, the Reina Sofia and the Thyssen Gallery offer cheaper student entry fees, as well as weekly free days to view their permanent collections. Most Madrid cinemas also offer student discounts and on Sundays the Teatro Real (Royal Theatre) gives a 90% discount to students who buy tickets four hours before the performance.
For young people under 22 years of age there are additional 20% discounts on Madrid's metro, buses and suburban train transport.
A city that invests in happiness, efficiency and tourism
Except for Tokyo, Madrid has the world's highest number of trees per inhabitant. Every single person who lives in Madrid has a green area within a 15-minute walk from their home, and more parkland and green vegetation is constantly being planned, and planted. The World Health Organization recommends that cities provide 10m2 of green land per inhabitant, but Madrid exceeds this, boasting an impressive 16m2 for each person living in the city.
Madrid is also easy and safe to get to around. The public transport system, consisting of the metro, buses, trams, trains and night buses, operates efficiently and is one of the cheapest in central Europe. It is very easy to get to any part of Madrid by taking public transport to places of interest, and then walking around the city's well-kept streets and admiring the grand, beautifully restored buildings.
Madrid's Tourist Information Board runs the city's Tourist Offices, which are dotted around the central urban area, with the main office located at Plaza Mayor. Both the Tourist Information website and the physical offices are well organised and you can easily get information, maps and leaflets regarding all of the city's sights, monuments, museums and cultural events during your stay.
Business and work opportunities
Madrid is Spain's most important centre for international business and commerce, and in particular for transatlantic Spanish and Latin American trade. It is also one of Europe's main financial hubs.
From the early 1990's to around 2005, Madrid's service sector grew significantly. This combined with the closeness of the Barajas international airport and Madrid's excellent road and railway infrastructure have been the reasons why the city continues to be one of the world's main business centres, despite the fall in the global economy after 2008.
Madrid attracts much foreign investment and there are numerous available opportunities for entrepreneurs and career seekers - especially for those speaking languages. This is why many Spanish language students who fall in love with the city are often able to find work and stay in Madrid after they finish their studies.
Finally, the weather
The sunny weather in Madrid definitely adds to the city's charm. Madrid offers a buzzing outdoor lifestyle – on most days you can walk in the park, sit outside on a plaza sipping coffee, or indulge in rooftop sunbathing as you admire the cityscape.
Although Madrid summers can be too hot for some, and the winters often bring below-zero temperatures, the city experiences very little rain. This is thanks to its geographical location on Spain's central high-altitude plateau. On most days, bar mid-spring and autumn, you'll be almost guaranteed to see blue skies above Spain's vibrant capital city.
Weather isn't everything of course. But combined with the fact that Madrid is the Hispanic world's centre for language, literature, culture and business, yet still remains one of European's cheapest cities, it is as complete a package as you'll ever find.