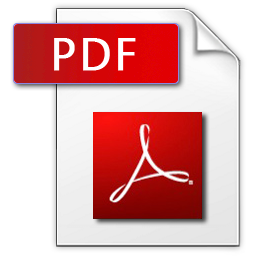 Download Brochure
Why study Spanish in Madrid?
Madrid is an exciting, modern Central European city. It is relaxed and busy all at the same time, famous for its formal Spanish traditions, yet ground breaking in many areas of business, art, entertainment, fashion, design and gastronomy. Madrid offers a high standard lifestyle, but living here comes at a relatively low cost. These factors make it an excellent and suitable destination for international students wanting to come and study Spanish in Spain.
Here are 10 very good reasons why you should pick Madrid as your Spanish language course destination, over other Spanish cities.
1. A HUB OF OPPORTUNITY
A cosmopolitan city, Madrid is both a world business center, as well as Spain's governing city. In Madrid you'll find the Spanish Parliament, the Madrid Stock Exchange and this is also where the Spanish Royal Family lives. Madrid is a major Spanish, European and world financial and banking city, and has a strong industry and service sector. Madrid is a great place to meet future business contacts and to network, and if you decide to stay in Madrid after your studies are finished, there are ample employment opportunities in language jobs, communications, design, recruitment, finance, fashion and architecture.
2. CULTURE, FIESTAS AND MORE
People in Madrid know how to celebrate life. Any excuse is good enough for a fiesta, and there are elaborate (and noisy) processions, fairs and festivals all year round. Try the solemn Holy Week processions at Easter, the fun-filled Three Kings Parade at Christmas put on just for Madrid's children, or attend rock concerts and festivities in the parks in the summer. You can also visit any of the city's authentic flamenco shows any time of the year. What's more, although Madrid is a modern city, it is also deeply traditional – so the customs and fiestas you'll find here are not aimed at tourists, but genuinely reflect the Spanish culture and way of life.
3. WEATHER
Madrid is located in the middle of Spain and enjoys dry sunny weather most of the year. Even though the winters are very cold and the autumn and spring can bring some rain, generally you can expect clear skies over the city. Madrid has many parks, with the city hall proudly boasting a green zone within walking distance from each and every home in the Madrid urban area. There is no lack of outdoor bar and café terraces peppered throughout the city, so you can enjoy a hot cuppa in the winter sun or a cool mojito in the summer evenings.
4. EASY LOCATION
Madrid is very easy and cheap to get around on the Metro, and there is flexible access to railway and bus links to other Spanish and European cities. Madrid Barajas is a large international airport, where most global scheduled flights, as well as cheap budget airlines, fly in every hour of every day. It's comparatively cheap and easy to get flights to and from Madrid, almost any time of the year.
5. NIGHTLIFE
Madrid is made for fun, parties and socialising. Summer evenings in the city are long and warm, and there are hundreds of tapas places, trendy little restaurants, lounge bars, cocktail venues, rock music caves and mammoth nightclubs here - you'll always find parties in Madrid, every night, all year round. You can catch shows and music gigs of every type and description here, from theatre and opera, to flamenco or rock. Big DJ names and jazz stars are also known to frequent the many specialist music clubs in the city.
6. LANGUAGE
Spanish is the world's third most spoken language, after Chinese and English. This is why it has quickly become one of the main international business languages. Madrid is the place where Castilian Spanish is spoken – this is the most "correct" and easily understood of all Spanish accents. Listening to locals and speaking Spanish all day in Madrid will allow you to learn good Spanish pronunciation, as well as colloquial Spanish. This can be useful academically and socially, and to boost your employability.
7. FOOTBALL
Football, or soccer as it is known in the States, is the sport of choice in Madrid. It's hard not to get swept away by the euphoria when Real Madrid FC wins a game or a cup, or better yet, when the Spanish national football team triumphs on the international circuit. The guided tour of the Santiago Bernabéu Stadium is highly recommended, especially for football fans, and just going to the local bar while a football match is on television, is a great experience. Spanish people love celebrating a big win, and the streets will often fill with celebrating fans waving their team's colours and honking car horns – and many people also love jumping into fountains and splashing water about when their team wins!
8. SIGHTSEEING GALORE
Madrid has more culture than is possible to take in during one trip, or even three. The city's world class museums, the Prado, the Thyssen and the Reina Sofia form its so-called "Golden Triangle of Art," and the city is full of grand old elegant building, statues, plazas, palaces and monuments. Wherever you walk in Madrid, there is something to see.
9. TAPAS
Tapas are, some say, Spain's greatest invention. In Madrid, there is no shortage of tapas restaurants, serving these small bite size pieces and portions of delicious Spanish food in all its forms. You can get traditional Spanish tapas, often served free with a beer, as well as fancy nouvelle cuisine tapas, and many international variations, like Asian "fusion" tapas. For staples, try cocido (stew), patatas bravas (roast potatoes), tortilla de patatas (Spanish omelette) or croquetas (delicious balls of puréed meat or vegetables with béchamel, rolled in breadcrumbs and fried).
10. THE MADRID EXPERIENCE
Madrid is a unique city with its own ethos and rhythm. Most people fall in love with its endless, fun-loving nights, its sunny, relaxed days and the good food and company found everywhere. Even though Madrid is huge, most people don't feel lost or lonely here, because the madrileños are genuinely friendly people. When you dive into Madrid life, you'll discover not just a city, but a way of life.