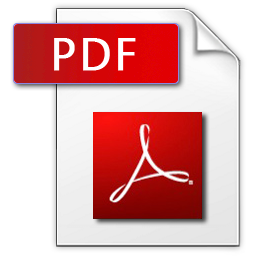 Download Brochure
Madrid Weather - What is the weather like in Madrid and what clothes should I bring?
Hemingway once said that Madrid has Spain's best climate. The city certainly attracts visitors all year round, and you can realistically plan your trip to Madrid during any season. However, if you are sensitive to heat or cold, you should try to avoid Madrid's two temperature extremes – the sizzling hot mid-summer and the bitterly cold mid-winter.
Madrid's climate type
Madrid has what is called a warm-temperate subtropical climate. The city is located in the center of Spain, on a high plateau and thanks to this it enjoys a very dry climate. There is little rainfall, expect sometimes in the spring and autumn, and you'll mostly catch blue skies during the winter. In fact, Madrid is one of Europe's sunniest locations, with between 2000-3000 sunshine hours recorded each year – more than double compared to northern Europe. Madrid's summers are particularly sunny, hot and dry.
Below is an overview of Madrid weather, season by season, including sunshine and rainfall patterns, temperatures, and the different types of clothing you should bring for each time of the year.
1. SPRING: March, April, May
Madrid is at its best in the spring, even though you will risk getting some rainfall during March, April and even May. March and April bring temperatures of around 12ºC (54ºF), and while March is unpredictable in terms of rain, April is almost guaranteed to suffer from precipitations. In May the temperature is about 21ºC (70ºF) and you'll start seeing the city's outdoors café terraces being laid out, and getting busier, as you approach June. Be warned though; if March and April are unusually dry, May will get the showers instead.
Spring Clothing
Clothing that is adapted to changeable weather and temperatures, is ideal for Madrid in the springtime. Ultimately, how you dress for the cool nights and warmer days will depend on what kind of temperatures you are used to back at home. But the rule of thumb is to bring layers that you can take off and put back on as the temperatures fluctuate. It is also a sensible idea to bring footwear for both dry and rainy weather.
An umbrella is a necessary accessory in the spring in Madrid. Sometimes in early March you may also need a light winter coat, but during the rest of the time a sturdy windbreaker or a lined raincoat works well.
All of this begins to change in May, however, as the weather hots up in expectation of summer. Light clothing for the day is fine, especially when it is sunny at the end of May. At night, however, or if there is a sudden cold wind or a shower, you will still appreciate a jacket, a light sweater and some long trousers.
Spring temperatures (ºC / ºF) and rainfall (mm):
March: 6-16ºC or 42-60ºF, 26mm
April: 7-18ºC or 45-64ºF, 47mm
May: 11-21ºC or 51-69ºF, 52mm
2. SUMMER: June, July, August
June in Madrid is pleasant; days are hot and sunny, but haven't reached the unbearable extremes of July and August. Evenings are warm, but you can still sleep comfortably enough, and may even need a long pyjama right at the beginning of June.
July and August are Madrid's hottest months. Daytime temperatures will stay at 31°C (88°F) or above, but there are many unbearably hot days at 35°C to 40°C. This can be unpleasant, so if you dislike hot weather, you are advised not to visit Madrid in mid-summer. Nights can be very uncomfortable too, unless you have air conditioning or at least a powerful fan. Thanks to this kind of heat, the occasional thunderstorm may gather over the city, although these tend to clear as quickly as they came.
August is the month when many people in Madrid take their summer holidays and travel to Spain's coasts to enjoy beach weather. Therefore in August the city will be quieter during the day, but the nights are busy as people come out after sundown to enjoy Madrid's many bar and restaurant terraces, or to attend outdoors events in the parks.
Summer clothing
In early June and very late August, summer evenings may be cooler, and a light jacket or a cardigan and closed shoes work well in addition to lighter summer clothing. During the rest of the summer, keep everything very light, as the temperatures are stifling. Through July and most of August, think along the lines of t-shirts and shorts, or skirts and light summer dresses. Sandals or comfortable summer shoes that breathe easily are the best idea. At nighttime, you'll need air conditioning to be able to sleep, or at the very least a good fan.
Summer temperatures (ºC / ºF) and rainfall (mm):
June: 15-27ºC or 59-80ºF, 25mm
July: 18-31ºC or 65-88ºF, 15mm
August: 18-31ºC or 64-88ºF, 10mm
3. AUTUMN: September, October, November
Autumn in Madrid is pleasant and very mild. September days can still get some summer heat, especially early in the month, but nighttime temperatures drop quite rapidly as soon as August is over. At the end of October and especially during November, you'll again experience some of Madrid's rare rainfall, and as November turns to December, the rains may continue as the temperatures drop drastically. Temperatures from late September to early December go from about 16ºC (60ºF) to 7ºC (45ºF). Having said this, if there is sunshine and as long as it's dry, you'll still be able to enjoy daytime coffees outside and lay on the grass in one of Madrid's many parks.
Autumn clothing
Clothes in the early autumn, from the beginning of September to about the second week of October, should be the same as in the spring (read more above). In late October and especially in November, however, temperatures drop and if you're staying for an extended term that spans some of the winter, or gets really close to December, you should definitely take warm clothing. A good coat and some woolly jumpers and boots might not go amiss if winter comes early.
As in the spring, your best bet is to provide yourself with layers of clothes that can be easily peeled off and put back on, so that you can adapt to the sunny days, the cold nights and occasional rain. An umbrella is recommended.
Autumn temperatures (ºC / ºF) and rainfall (mm):
September: 15-26ºC or 59-79ºF, 28mm
October: 10-19ºC or 50-66ºF, 49mm
November: 6-13ºC or 43-56ºF, 56mm

4. WINTER: December, January, February
Madrid's coldest month is without a doubt January, although December and February are cold too, especially if it is windy. Daytime temperatures will stick around 10°C-15°C, and can feel warmer if it's sunny. Nights, however, are freezing, even though snow is fairly rare. Madrid sits at a high altitude and is surrounded by snowy mountains, so any wind blowing into the city will feel incredibly cold.
The great thing about winters in the city, is that they remain dry. It might snow towards the end of December or during January, but this is rare. The average temperature during the day is 6ºC (43ºF) and you'll almost always get blue skies and sunshine.
Winter clothing
Even if you hail from cold northern climes, Madrid winters will still have you wrapping yourself up in a thick winter coat in the evenings and when it is windy. Boots or warm shoes are also necessary, as are jumpers, long trousers and a warm pyjama, especially bearing in mind that cheaper student accommodation will not be centrally heated – this is common in Spain, even in good housing. Running an electric heater can be costly on a student budget, unless you have an all-bills-included rental deal, so wrapping up warm indoors will be your best bet.
On the same token, be prepared to peel some of those layers off during the day, if you get a sunny spell. Midday sunshine in a spot shielded from wind will soon have you gasping for air if you're donning a woolly scarf and hat. Wearing a t-shirt under your winter clothing (especially if you're accustomed to snowy sub-zero winters back home) is a good idea for those occasions, as you can take advantage and get some impromptu sunbathing in as you sip a coffee outside. You can pack an umbrella just in case, especially for December and late February, but you will probably not get much use for it during the rest of the winter season.
Winter temperatures (ºC / ºF) and rainfall (mm):
December: 4-10ºC or 39-50ºF, 56mm
January: 3-10ºC or 40-50ºF, 37mm
February: 4-12ºC or 39-54ºF, 35mm