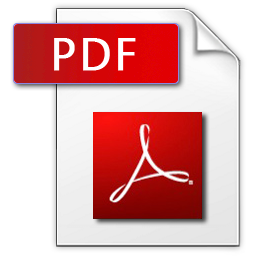 Download Brochure
Madrid Spanish Immersion
Many foreign students wax lyrical about their time spent in Madrid. It is not unusual to hear about students who have ended up staying in the city, to work and live here. Why is Madrid so attractive to so many visitors? What can language immersion students expect, when they arrive here? Below are some of Madrid's most unique and emblematic features, sights, activities and experiences – they will give you an idea of why this city is so special.
El modo de vida
Madrid is a city that makes its visitors fall in love with its lifestyle. A charming, relaxed mix of traditional Spain and modern European city living, here you'll find the old and the new side by side, in harmony.
Grand old buildings and historic monuments stand next to skyscrapers and older madrileños in their tweed coats sip their café con leche on the same café terraces as fashionably dressed young things. You can choose to whizz around town on the up-to-date, efficient public transport system, or amble through El Retiro Park at snail's pace on a Sunday. Whether you're looking for the old, classical Spain, full or art and history, or a younger, trendier Hispanic popular culture, they are both within your reach in Madrid.
El sol
Madrid's healthy work-life balance might have something to do with the fact that the city is one of Europe's sunniest capitals. With more than 2000 hours of sunshine every year, there are ample opportunities for catching rays. Even during the cold winter, a sunny spell can have you peeling off your overcoat, as you sit down on a park beach to watch life go by. It's hard to get stressed when the skies are almost always blue.
Read more on Madrid's sun, rain and temperature patterns in the Weather section.
La cultura, la historia y el arte
Art exhibitions, theatre and cinema festivals, historic buildings, museums, photography galleries, medieval fairs… culture lovers will not be disappointed in Madrid.
In fact, there is so much to see here, that things can get a little overwhelming. If you have to pick, the Prado Museum is Madrid's absolute must-see. For art and history lovers, the Thyssen Gallery, the Reina Sofía Modern Art Museum and the Royal Palace are also highly recommended.
Wherever you go in Madrid you'll be constantly surrounded by historic buildings, grand statues, ornate fountains and famous plazas. Visit the market on the Plaza Mayor to get a feel for what it was like to live in old Madrid, meet your friends under the emblematic Tio Pepe sign at Puerta del Sol, venture out to any of the hundreds of theatre, opera, ballet or musical shows - or book a ticket to see some of the world's biggest rock stars in concert.
Read more about things to see and do in the Madrid Attractions section.
La comida
Food, glorious food! If your mouth waters at the thought of new, exciting culinary experiences, Madrid is the right place for you. On a Friday night, there is nothing better than finding a local bar-restaurante, pushing your way through a jolly, noisy crowd and ordering a few plates of typical Spanish tapas, like croquetas, seafood salad, tortilla española or chickpea stew, accompanied by as much bread as you can eat, and a glass of good Spanish beer or wine.
The city also receives constant international gastronomic influences from its visitors and foreign residents. That's why you can find almost any kind of food in Madrid, from trendy Asian restaurants, to scrumptious Latin American street nosh.
Even on a student budget, there is amazing food to be had in Madrid. See the Restaurant section for a full list of the best, recommended cheap eats in the city.
Vamos de compras
Madrid is Europe's third biggest city, a hub of commerce and design. As a result, Madrid offers great shopping, anything from tourist souvenir stands to the designer stores on Calle Serrano.
You'll find numerous branches of the El Corte Inglés department store, and high street clothing chains like Zara, Mango and Alfonso Dominguez, all over Madrid. For a fantastically different shopping experience, rifle through the bric-a-brac and novelty goods sold on the El Rastro flea market. Need shoes? Don't miss the shops on Calle Serrano.
Excursiones
It's doubtful that you'll get fed up of Madrid during your stay – there's just too much to do and see – but if you want to escape the city for a day, or get to know more of Spain while here, there are many exciting cities only a daytrip away from the capital. Recommended visits include the World Heritage city, Toledo, the cathedrals and churches of Cuenca or strolling along the ancient city walls of Segovia.
¡Fiesta!
There is no lack of nightclubs, live music venues, cocktail bars, pubs or beer taverns in Madrid. Whether you want to dance passionate flamenco, drink cocktails in one of Chueca's ultra-fashionable lounge clubs, scream yourself hoarse at a rock gig, or play backgammon and debate intellectual theories in a bohemian drinking establishment in Madrid's Arts Quarter, there is always something to do by night in the city that never sleeps.
Spanish times for going out at night tend to astound new arrivals to the city. It's not unusual to eat dinner at 9-10pm and then head out for a few drinks around 11.30pm. Nightclubs don't really get going until about 1.30am, and consequently you might find yourself heading back to your students digs at sunrise. Don't forget to stop for churros y chocolate (a very typical Spanish breakfast) on the way home.
More on Madrid's bars, clubs and music venues in the Nightlife section.
El Parque del Buen Retiro
Madrid has many wonderful green parks, but El Parque del Buen Retiro is the biggest one – and many would say the best. The name "Buen Retiro" literally means "The Pleasant Retreat" and the park lives up to its name. It has more than 1.4 km2 of green space, criss-crossed by meandering pathways.
If you're in Madrid during the hottest months of July and August, visit the popular "Madrid Beach" inside the park, where you can have fun with the kids, running in and out of the water fountains and sprays of mist.
El Metro
Madrid has a great public transport system, which consists of trains, buses, trams and of course, the underground train, El Metro. Efficient, clean and safe, the metro runs from 6am to 1.30am every day. For a reasonably small fee you can take single trips, or buy multiple journey tickets or travel cards to last you a whole week, month or even a trimester.
More about the Madrid metro, buses, trains and trams in the section on Public Transport.
¡Buen viaje!
Finally, Madrid is Spain's capital city. It is also ideally situated right in the centre of the country. This means that getting to Madrid from abroad, or from any other Spanish or European city, is very easy.
Madrid's airport, called Barajas, is an immense four-terminal affair serving around 50 million passengers every year. You can fly directly to Madrid from all major world airports, and using most airlines that operate in Europe. This means that you can often find a cheaper flight to Madrid than to other Spanish destinations, which is good news for students looking to study here, and fly back and forth from their home country.
Madrid's Atocha railway station also receives direct train traffic from all the bigger European cities, as well as almost all of Spain's other provinces.
Want to find out more?
You may now have something of an idea of what your Spanish immersion period in Madrid might be like. If you want to discover more, read the other sections on specific topics like reasonably-priced Madrid restaurants, how the public transport system works, what the main cultural sight and attractions are and why Madrid is highly recommended as a Spanish language study destination.