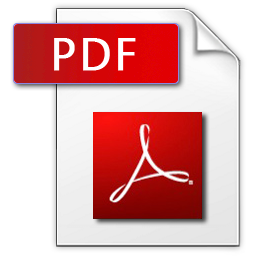 Download Brochure
Madrid Nightlife - Where to go and meet other Spanish and Foreign Students?
Let's face it. When you travel to Madrid to study Spanish, you won't be just sitting at home with your schoolbooks. You'll want to explore the city by day… and by night. Madrid does not disappoint those seeking nighttime diversions. The city that never sleeps has something for everybody, starting every evening of the week.
Here is a hand picked list of some of the city's coolest bars, cheapest drinks, busiest outdoor terraces and of course, the wildest nightclubs, where you can meet and mix with people, both locals and other foreign students.
Dance, rock, indie, hip-hop, jazz, and flamenco alike are catered for, so whatever your taste in music, you'll be guaranteed a good time during your time abroad in Madrid.
BARS & PUBS
La Casa de la Cerveza – Cheap and cheerful, near to University City
One of the most popular bars in Arguelles, not far from Madrid University, is La Casa de la Cerveza. This pub is best known for its open bar, where 10€ will buy you all the beer or vino you can drink – all night. The venue is understandably a big hit with young students on a tight budget, and the atmosphere is happy, noisy and lively. The bar has a great loft area above the main floor, where you can usually find a seat, enjoy a calimocho and catch up with all your friends.
Address: Calle de Luchana, 15
Neighbourhood/Metro: Arguelles/Bilbao
Museo Chicote – Cocktails and latest dance beats, in an iconic setting
As a contrast to the wild student bars in Arguelles, Museo Chicote on the Gran Via provides a more sophisticated night out. This is one of the most famous bars in Madrid; Hemingway, Sophia Loren and Frank Sinatra are just a few of the stars and globetrotters who have once enjoyed its relaxed, cool atmosphere and sat on the curved benches sipping cocktails. The 1930's décor blends perfectly with the modern lighting and funky DJ grooves. Not the cheapest choice if you stray away from draught beer, but highly recommended for one drink anyway, just to have the experience.
Address: Gran Vía, 12
Neighbourhood/Metro: Gran Vía /Sevilla
Café La Palma – Live rock bands, DJ's, and a Moroccan tearoom all in one
Café La Palma excels in offering variety, both in music and ambience. This bar-club has several different rooms. Some are for sitting and drinking "café style", one is laid out with floor-cushions like an Arab teahouse, and one room only plays dance beats for clubbers. From Thursday to Sunday, local bands entertain the crowd in the concert hall. This bar is highly popular with the young crowd.
Address: Calle de la Palma, 62 Neighbourhood/Metro: Noviciado
La Vía Láctea – 1960's pop, and a great place to meet people
Pop star memorabilia on the walls, best music in town – that's how La Vía Láctea is known in Madrid. This is a very busy bar, laid out on two levels. The upper floor is for drinks and socialising, and this is the perfect setting for getting to know both locals and visitors to Madrid, of all ages and backgrounds, including many students. Dancing happens downstairs. The music here is definitely of the pop variety, and the DJs lean towards 60's bands like The Beatles, The Rolling Stones, The Kinks and The Beach Boys.
Address: Calle Velarde, 18
Neighbourhood/Metro: Justicia/Tribunal
Marula – Dance music club-bar featuring DJ talents
Right down the road from Vía Láctea, is Marula, a small bar that adapts surprisingly well to being both a mini-nightclub and a place to hear live music. Every Tuesday Marula puts on a live gig, and at weekends you can dance to house beats courtesy of local DJs. The outdoor terrace fills with people from midnight onwards, during the summer. There is an admission fee later on, but if you arrive before 1.30am you won't get charged entrance.
Address: Velarde, 18
Neighbourhood/Metro: Justicia/Tribunal
Delic – Recommended summer terrace and great mojitos
This great little place is a café-by-day and a bar-by-night, and provides an excellent starting point for nighttime excursions. It is also one of Madrid's best outdoor terrace venues in the summer, since the bar is set on a cute little Madrid square. Adding to the summer vibe, Delic does some of the city's best mojitos. The small but tasteful interior is also great during winter.
Address: Costanilla de San Andrés, 14 Neighbourhood/Metro: La Latina
NIGHTCLUBS – ROCK, DANCE, JAZZ, FLAMENCO & MORE
Club Nasti – Indie music DJ's and a very happening dance floor
If you like rock, indie and disco-punk, along the lines of The Arctic Monkeys, The Killers, The Clash, Depeche Mode or The Rapture, you'll love Nasti. This bar is crowded and small, but that makes it all the better for bumping into people, literally. Feel free to engage in lots of not-so-subtle flirting, as you mosh.
Address: San Vicente Ferrer, 33
Neighbourhood/Metro: San Bernardo/Noviciado
Kapital – Seven floors of dance mayhem
This mammoth nightclub is literally set in a tower, seven floors high. It is one of the biggest and most popular nightclubs in Madrid, catering to dance music fanatics of all electronica sub-genres. Expect hot DJ names, fog machines, a penthouse chill out space and even a karaoke clubbing room where wanna-be vocalists can try singing along to tunes. There are three bars, and the night doesn't end until the very small hours of the morning.
Address: Calle de Atocha, 125
Neighbourhood/Metro: Cortes/Atocha
Café Central - Down Beat's "One of the World's Best" Jazz Clubs
The jazz magazine "Down Beat" has named Madrid's Café Central as one of the globe's best jazz venues, and for good reason. The club hosts big stars like Wynton Marsalis and Chano Domínguez, and you'll find every genre of jazz here, from classical to fusion. Check the website for concerts, then show up an hour before – you can't pre-book tickets and can only get them at the door before the concerts.
Address: Plaza del Ángel, 10
Neighbourhood/Metro: Cortes/Sol
La Boca del Lobo – Live music of all types, all week
La Boca del Lobo literally means "the mouth of the wolf". It's an apt name for this dark cave of a club. La Boca was started in 1997 by a forward-thinking collective of musicians, artists, and filmmakers. It forms part of a greater project, which consists of a live music venue, a yearly film festival and an art concept all in one. The mix of music on offer at the club is by far the most eclectic in Madrid, and you can catch concerts by indie, rock, punk, metal, reggae, salsa, R&B and hip hop bands - and some of Madrid's best underground DJ's after the gigs. There are concerts almost every night - check their well organised website for the full calendar.
Address: Echegaray, 11
Neighbourhood/Metro: Cortes/Sevilla, Anton Martín
Another club with an animal-themed name, El Perro de la Parte Atrás del Coche literally means "the dog in the back the car"; referring to a 'nodding dog' toy. In this ethos, the El Perro club definitely differs from the crowd. The house DJ's play a weirdly miss-matched mix of music, which shouldn't really work… but magically does. Expect hardcore hiphop, funky house, punk-rock or old soul, depending on the night and what the disc jockeys are in the mood for. This bar's clientele consists of all ages, backgrounds and nationalities, and El Perro Club promises exhilarating nights, where you never know what might happen…
Address: Puebla, 15 Neighbourhood/Metro: Universidad/Gran Vía, Callao
Almonte – Flamenco… ¡Olé!
If you love flamenco, or better yet, want to try dancing it, Almonte is one of the best venues in Madrid for both enthusiasts and beginners. Normally flamenco tablaos only put on shows, but at Almonte you can also participate. The bar's downstairs floor is reserved for dancers, where anyone can (at least try) to join in the Sevillanas.
Address: Calle de Juan Bravo, 35 Neighbourhood/Metro: Castellana/Núñez de Balboa, Diego de León
Joy Eslava – Madrid's oldest (and many claim best) nightclub
The list would not be complete without the early pioneer of Madrid club nights, Joy Eslava - just two minutes from Puerta del Sol. For starters the building that houses the club is a 19th century theatre, which is pretty cool. The music is mostly international and Spanish pop, disco and dance music, and you'll find locals, tourists, business people, students and even the odd famous person here, dancing the night away in joyous abandon. Adding to Joy Eslava's many plusses is the fact that it is open every night of the week. So whether you fancy a crazy Monday night or a glamorous Saturday, you can always count on Joy Eslava to welcome you with open doors. You do have to pay between 12-15€ to get in, so if you're on a tight budget, this might be reserved for a special occasion… but you won't regret it.
Address: Calle del Arenal 11
Neighbourhood/Metro: Sol